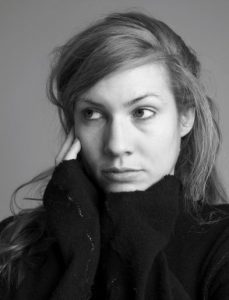 I am a creative design professional with a decade of experience in fashion design, production management, branding, and photography.
For seven years I found, designed, and ran my own fashion line with my former business partner Benjamin Klunker, JULIAANDBEN.  It taught me to work in a team and manage multiple moving parts at once – from the production of the clothes, to the marketing and promotion, to sales – and all within budget.
Garnering good press and showing in Paris, Tokyo and Berlin over multiple years, I gained a huge amount of experience in all aspects of the fashion business.
Over the past years I worked with clients to develop design concepts based on their aesthetics. Working for several clients I work first to develop a clear aesthetic language with them, and then use this to produce a higher quality product and build a consistent marketing and product strategy.
Due to a grwoing demand my services include comprehensive planning of production, sourcing materials, production of garments, small and big scale with partners who I have build relationships with over the years to develope the visions of designers with technical descriptions for the production and all preparations for the manufacturing process.
Each project will be developed and priced after prior meetings and agreements on the amount and time my services are needed.
For inquiries: contact@juliaheuse.de
My press portfolio includes: VOGUE, ELLE, Dazed&Confused, LÒfficiel, Fucking Young, NYLON, GQ, Womans Wear Daily, Flux, Sportswear International, WGSN, Tagesspiegel, Metal Magazine, InTouch, InStyle, GALA, Madame, Blonde, FHM, Quality, Sport&Street, WEAR, Zeit Magazin, Freunde von Freunden ……